This post is also available in: Chinese (Simplified), Dutch, French, German, Italian, Spanish, Polish
China's government set out its plans for the rest of the decade in a document called "The Decision on Major Issues Concerning Comprehensively Deepening Reforms." Known as "The Decision," it emerged from the Third Plenary Session of the 18th Communist Party of China Central Committee, which took place in early November. The document set out a series of planned reforms that assigned a more central role to markets as President Xi Jinping's administration seeks to maintain China's enviable record of long-term growth. We would not expect to see instant results from "The Decision," which should be seen more as a list of long-term aspirations, but nevertheless we believe that the proposals could significantly improve the longer-term prospects for investors in China.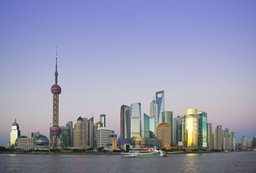 The 60 sections of "The Decision" range across many aspects of Chinese life, with some of particular interest to us as investors. The plans in regards to China's state-owned enterprises (SOEs) are a case in point. The SOEs seem set to remain central to the Chinese economy, but their character could change. Proposals include plans to open up and professionalize the recruitment of SOE management, to experiment with hybrid structures in which an element of private capital is introduced, and to place SOEs into asset management companies similar to Singapore's Temasek. Plans to address overcapacity and promote an open, fair and transparent market seem to point to a more robust attitude to long-term goals for their profitability. Reform of regulated fuel, water and utility prices could potentially further increase the profitability of some SOEs. At the same time, a commitment to use market forces to regulate prices along with moves against regional monopolies and unfair trading practices could expose the SOEs to additional competition. We believe a more commercial attitude among SOE managements could, however, have positive implications for the quoted subsidiaries of such bodies, while various mixed ownership enterprises and asset management companies could also offer opportunities to investors.
SOE reform is likely to be a huge and long-term project, and it appears from "The Decision" that changes are to be spearheaded initially through Free Trade Zones (FTZs) modeled on the recently announced Shanghai FTZ. The operational formats of the FTZs are not yet fully described, but a key aspect appears to be a change from a presumed exclusion of private and foreign capital from projects not explicitly approved to access for capital to enter any market areas except those on a "negative list." We are excited about the potential opportunities for investors through these FTZs, which we think could become magnets for capital, both foreign and Chinese.
The elements of "The Decision" that could have the greatest long-term significance, in our view, are those aimed at the Chinese people as individuals. The need to reduce inequality between rural and urban dwellers and to facilitate migration to smaller and mid-sized cities is a clear theme of the document. The reform of the "hukou" system of household registration and the proposed guarantee of basic services for all residents of urban areas are significant initiatives. Plans to provide rural dwellers with enhanced rights over land sales could represent a considerable transfer of wealth from local authorities to individuals, while at the same time potentially freeing more land for development. The centralization of social security benefits such as pensions could enhance freedom of movement as migrants will no longer risk losing rights built up in previous locations. A more secure social safety net could also encourage Chinese consumers to spend a higher proportion of their income.
Perhaps above all, the strong emphasis in the document on fair trading, the rule of law and property rights (including intellectual property rights) potentially increases the rewards both for innovation and entrepreneurship. Changes to the financial system allowing the establishment of small private banks could allow small enterprises to obtain finance previously available only from costly informal sources. A planned retreat from direct state involvement in "cultural activities" could encourage the development of service-oriented businesses. More immediately, the relaxation of the one-child family planning policy, allowing couples to have a second child if either parent is from a single-child family, could generate a sizable baby boom, benefiting a range of child-centered businesses. All these factors could provide a strong additional impetus to the theme of rising consumer spending that we believe could drive potential Chinese equity performance in the long term.
Overall, we believe as the proposals in "The Decision" take effect between now and 2020, China could become more complex, more individual-oriented and even more dynamic than is the case at present. As investors, we look forward to and welcome such a prospect.