This post is also available in: Dutch, German, Italian, Polish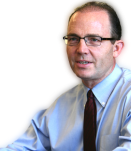 Stephen Dover, CFA
Head of Equities
Franklin Templeton Investments
If you've been reading "Investment Adventures in Emerging Markets" and following the exploits and views of legendary emerging-markets investor Mark Mobius on Twitter, you've probably noticed some changes afoot. While Mark has now retired from Franklin Templeton, our talented team of investment professionals still have plenty to say about emerging markets.
So stay tuned to Investment Adventures in Emerging Markets as our portfolio managers and research analysts with expertise in emerging markets offer up insights on the markets they live in—and cover—around the world. And, they will be sharing investment stories from their travels, including visits in person to companies located in or doing sizeable business in emerging markets. In addition to equity market views, the coverage area of this blog will be expanded to include periodic views from our fixed income investment professionals on emerging markets as well.
I think you'll find their insights entertaining and enlightening, and I encourage you to subscribe to receive email notifications and follow our new Twitter feed, @FTI_emerging, so you don't miss an update.
I'd also like to share an exciting appointment in this area at Franklin Templeton, which I am quite excited about. Manraj S. Sekhon, CFA, has been appointed chief investment officer (CIO) of Emerging Markets Equity, and will oversee the emerging markets equity teams across the organization. Manraj brings more than two decades of industry experience in emerging markets and is a proven global investment leader. He will be based in Franklin Templeton's Singapore office and will oversee our more than 80 experienced emerging markets equity investment professionals based in 20 offices around the world. You will most definitely be hearing from him on these pages!
We have a long history of investing in emerging markets, and I'm confident a new generation of leaders will carry on the rich legacy that Mark Mobius and the late Sir John Templeton have pioneered. The duo first teamed up more than 30 years ago to launch our first public emerging-markets offering to investors, and some of their original team members remain part of Franklin Templeton today.
We have a deep and experienced emerging-markets equity team that will continue to work at uncovering investment opportunities that others might miss through our on-the-ground, bottom-up investment approach. So keep reading!
CFA® and Chartered Financial Analyst® are trademarks owned by CFA Institute.
Stephen Dover's comments, opinions and analyses are for informational purposes only and should not be considered individual investment advice or recommendations to invest in any security or to adopt any investment strategy. Because market and economic conditions are subject to rapid change, comments, opinions and analyses are rendered as of the date of the posting and may change without notice. The material is not intended as a complete analysis of every material fact regarding any country, region, market, industry, investment or strategy.
Important Legal Information
All investments involve risks, including the possible loss of principal. Investments in foreign securities involve special risks including currency fluctuations, economic instability and political developments. Investments in emerging markets, of which frontier markets are a subset, involve heightened risks related to the same factors, in addition to those associated with these markets' smaller size, lesser liquidity and lack of established legal, political, business and social frameworks to support securities markets. Because these frameworks are typically even less developed in frontier markets, as well as various factors including the increased potential for extreme price volatility, illiquidity, trade barriers and exchange controls, the risks associated with emerging markets are magnified in frontier markets. Stock prices fluctuate, sometimes rapidly and dramatically, due to factors affecting individual companies, particular industries or sectors, or general market conditions.