Ten artykuł dostępny jest także w: angielski, holenderski, niemiecki, włoski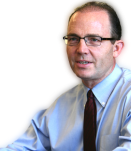 Stephen H. Dover, CFA
Szef zespołu ds. akcji
Franklin Templeton Investments
Jeżeli czytacie blog pt. "Inwestowanie na rynkach wschodzących" oraz śledzicie aktywność i opinie Marka Mobiusa, legendy inwestowania na rynkach wschodzących, na Twitterze, prawdopodobnie zauważyliście pewne zmiany. Mark opuścił Franklin Templeton i przeszedł na emeryturę, ale inni członkowie naszego zespołu profesjonalnych inwestorów wciąż mają wiele do powiedzenia na temat rynków wschodzących.
Zaglądajcie zatem na blog pt. "Inwestowanie na rynkach wschodzących", na którym nasi zarządzający portfelami inwestycyjnymi i analitycy specjalizujący się w tych rynkach będą przedstawiać swój punkt widzenia na ich lokalne rynki z całego świata oraz dzielić się wrażeniami z podróży, w tym także z wizyt w spółkach zlokalizowanych lub intensywnie działających na rynkach wschodzących. Zakres tematyczny bloga — dotychczas ograniczony do rynków akcji — zostanie rozszerzony o okresowe komentarze naszych specjalistów ds. inwestycji w instrumenty o stałym dochodzie (także z rynków wschodzących).
Sądzę, że ich artykuły okażą się dla czytelników atrakcyjne i pełne cennej wiedzy; zachęcam do subskrybowania powiadomień przesyłanych pocztą elektroniczną oraz do śledzenia naszego konta na Twitterze (@FTI_emerging), dzięki czemu nigdy nie przeoczycie żadnego artykułu.
Chciałbym także podzielić się z czytelnikami wyjątkowo ekscytującą dla mnie zmianą kadrową we Franklin Templeton. Manraj S. Sekhon, dyplomowany analityk finansowy (CFA), został zatrudniony na stanowisku CIO ds. akcji spółek z rynków wschodzących nadzorującego pracę zespołów odpowiedzialnych za akcje spółek z rynków wschodzących w obrębie całej organizacji. Manraj Sekhon to sprawdzony lider globalnego inwestowania z ponad dwudziestoletnim doświadczeniem na rynkach wschodzących. Sekhon będzie pracował w oddziale Franklin Templeton w Singapurze i będzie nadzorował pracę ponad 80 doświadczonych profesjonalistów inwestycyjnych zajmujących się akcjami spółek z rynków wschodzących z 20 oddziałów organizacji na całym świecie. Jego komentarzy także możecie się spodziewać na blogu!
Na rynkach wschodzących inwestujemy od bardzo dawna; jestem przekonany, że nowe pokolenie liderów udźwignie bogate dziedzictwo pozostawione przez pionierów, czyli Marka Mobiusa i nieodżałowanego sir Johna Templetona. Ten duet po raz pierwszy połączył siły ponad 30 lat temu, czego owocem było stworzenie pierwszej ogólnodostępnej oferty związanej z inwestycjami na rynkach wschodzących, a niektórzy spośród członków ich pierwszego zespołu do dziś są częścią Franklin Templeton.
Nasz szeroki i doświadczony zespół ds. akcji spółek z rynków wschodzących będzie nadal pracować nad odkrywaniem możliwości inwestycyjnych, które inni mogą przeoczyć, stosując podejście inwestycyjne oparte na indywidualnych analizach na rynkach lokalnych. Zatem zostańcie z nami!
CFA® i Chartered Financial Analyst® to zastrzeżone znaki handlowe stanowiące własność CFA Institute.
 Komentarze, opinie i analizy Stephena Dovera są przedstawione wyłącznie w celach informacyjnych i nie stanowią indywidualnych porad inwestycyjnych ani zachęty do zainwestowania w jakiekolwiek papiery wartościowe czy stosowania jakiejkolwiek strategii inwestycyjnej. Biorąc pod uwagę zmienność warunków rynkowych i ekonomicznych, wszelkie komentarze, opinie i analizy są w pełni aktualne wyłącznie w dniu ich publikacji i mogą ulec zmianie bez odrębnego powiadomienia. Informacje zawarte w niniejszym materiale nie stanowią kompletnej analizy wszystkich istotnych faktów dotyczących jakiegokolwiek kraju, regionu, rynku, branży, inwestycji czy strategii inwestycyjnej.
 Informacja natury prawnej
Wszelkie inwestycje wiążą się z ryzykiem, włącznie z ryzykiem utraty zainwestowanego kapitału. Inwestowanie w instrumenty zagraniczne wiąże się ze szczególnym ryzykiem, m.in. dotyczącym wahań kursów wymiany, niestabilności gospodarczej czy zmian na arenie politycznej. Inwestycje na rynkach wschodzących, do których należą także nowe rynki wschodzące, obarczone są większym ryzykiem wynikającym z powyższych czynników, oprócz typowych dla nich ryzyk związanych z względnie niewielkimi rozmiarami, mniejszą płynnością i brakiem odpowiednich ram prawnych, politycznych, biznesowych i społecznych dla rynków papierów wartościowych. Ponieważ wspomniane ramy prawne, polityczne, biznesowe i społeczne są zwykle jeszcze słabiej rozwinięte na nowych rynkach wschodzących, a występują także rozmaite inne czynniki, takie jak podwyższony potencjał skrajnych wahań kursów, braku płynności, barier ograniczających transakcje oraz mechanizmów kontroli giełd, ryzyka związane z rynkami wschodzącymi są nasilone w przypadku nowych rynków wschodzących. Ceny akcji podlegają wahaniom (często nagłym i gwałtownym) wywoływanym przez czynniki dotyczące poszczególnych spółek, branż czy sektorów lub ogólne warunki panujące na rynkach.